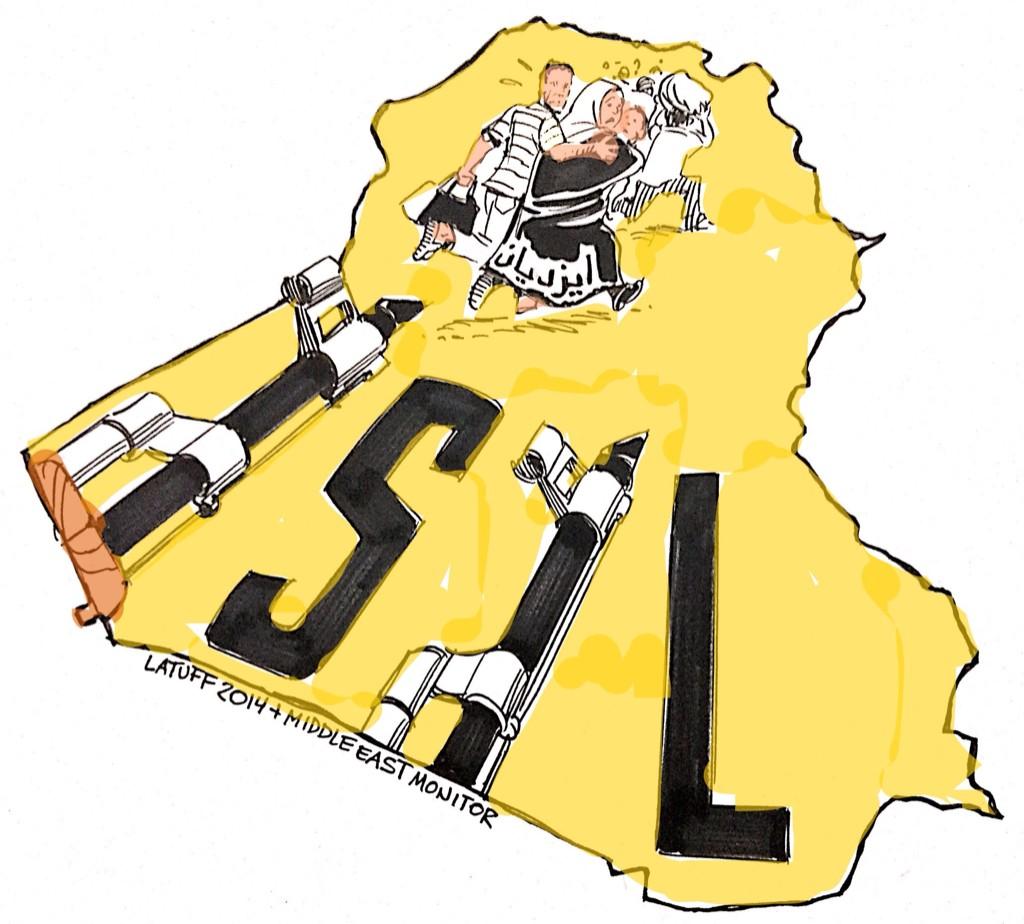 According to the AOL article, Ebola outbreak: 'patient zero' could be young boy, the latest and deadliest outbreak of Ebola in history might have started with a 2 year old boy, according to researchers who traced the virus to a village in Guinea located by the borders of Sierra Leone and Liberia. The boy died December 6th four days after vomiting, black stools and fever followed by his mother, sister, and grandmother in January and then a midwifed passed from the same sickness in February causing the person who took care of her to get sick. The illness was identified in March as Ebola,however, it had spread to Sierra Leone and Liberia. Nigeria, Liberia and Sierra Leone all declared states of emergencies and West Africa has received nearly $16 million to help battle the deadly outbreak that has killed 1,000 killed. Sharon Begley and Toni Clarke of Reuters reports that three U.S. facilities are on standby in the event of a major public health threat to quickly make vaccines and therapeutics to treat Ebola if the U.S. government decided to scale up. The facilities, called Centers for Innovation in Advanced Development and Manufacturing (ADM), were set up by the U.S. Department of Health and Human Services in partnership with private industry, to respond to pandemics or chemical, biological, radiological, or nuclear threats. Brett Giroir, chief executive of Texas A&M Health Science Center, site of one of the facilities, said: "They know our number and they can call us 24 hours a day. We are prepared." Global health agencies are considering whether to make experimental drugs, which have only been tested on monkeys, available to patients in West Africa where the deadly Ebola outbreak has claimed so many. The World Health Organization is bringing together a group of bioethicists to consider the issue as who gets the treatments or vaccine. U.S. officials have emphasized quarantine measures to help prevent the spread. The decision to order any of the three advanced labs to start production of Ebola treatments must come from the highest level of the Obama administration. According to Rodrique Ngowi, Ebola Outbreak Flagged By Online Tool Before Formal WHO Announcement, an online tool run by experts in Boston flagged a "mystery hemorrhagic fever" in the forested area of southeastern Guinea nine days before the World Health Organization announced the epidemic. Ngowi reports, "HealthMap uses algorithms to scour tens of thousands of social media sites, local news, government websites, infectious-disease physicians' social networks and other sources to detect and track disease outbreaks. Sophisticated software filters irrelevant data, classifies the relevant information, identifies diseases and maps their locations with the help of experts." The co-founder John Brownstein said: "It shows some of these informal sources are helping paint a picture of what's happening that's useful to these public health agencies." HealthMap is operated by a group of 45 researchers, epidemiologists and software developers at Boston Children's Hospital. HealthMap generates information that included location of specific outbreaks and tracks new cases and deaths.
To the east, the Israeli military says no rockets were fired on Monday at Israel and the military hasn't targeted any locations in densely populated territories since the ceasefire between Hamas and Israel when into effect midnight Sunday as the two sides resume talks in Cairo, the Associated Press reported, Cease-fire holding in Gaza between Israel and Hamas. In total, 1,900 Palestinians were killed and 67 on the Israeli side in the almost two month long war. Palestinians negotiators are asking for an end to the Gaza blockade imposed by Israel and Egypt, while Israel wants all Gaza militants to disarm. Egypt brokered a similar truce last week, but after three days, militants resumed rocket fire on Israel and new fighting erupted. Egypt called on Israel and Palestinian factions to observe a 72 hour ceasefire beginning within hours and resume talks on more comprehensive Gaza agreement. Egypt's Foreign Ministry announcement followed after hours of talks with Palestinian factions in Cairo who accepted the proposal and the deal would not have been made if the ceasefire agreement was not secure indicating Israel had accepted. Sunday's decision was aimed at bringing Israeli back to the table, according to a Palestinian negotiator: "We are here to look for an agreement. We cannot have an agreement without talks, so we accepted an Egyptian proposal to have a cease-fire for 72 hours in order to resume the talks." A senior Palestinian negotiator noted that Palestinian would make more modest demand if talks resume and seek an end to the bloodshed in Gaza, internationally backed efforts to rebuild and an easing of the blockade. One negotiator commented: "We might not get everything we want, particularly on freedom of movement. But we believe the Israelis and the world have gotten the point that Gazans should live normally and things should be much better than today." Israeli Justice Minister Tzipi Livni said Hams could get the blockade lifted if they meet international demands to renounce violence and recognize Israel's right to exist: "Basically what they are trying now to do is not to lift the blockade. They want to get legitimacy as a terrorist organization, without accepting the requirements of the international community."
In Neighboring Iraq, the Obama administration has decided to directly provide weapons to Kurdish forces to fight the Islamic militants in northern Iraq, according to a senior U.S. officials, the Associated Press reports, US sending arms to Kurds in Iraq. Previously, the U.S. would only sell arms to the Iraqi government in Baghdad, but the Kurdish fighters were losing ground in recent weeks to the Islamic State militants. In recent days, the U.S. military has facilitated weapons deliveries from the Iraqis to the Kurds providing logistic assistant and transportation to the north. The assistance allowed the Kurdish forces on Sunday to take back two towns from the Islamic insurgents aided in part by U.S. airstrikes int he region. President Barack Obama authorized the airstrikes to protect U.S. interests and personnel in the region, including at facilities in Ibril as well as Yazidi refugees fleeing militants. Speaking in Australia on Monday, Secretary of State John Kerry said no force should be used by political factions as Iraq struggles to form a government and the country's new president is acting appropriately despite the accusations of Prime Minister Nouri al-Maliki. Maliki is resisting calls to step down and will file a complaint against the president for not naming him prime minister. Kerry said: "We believe that the government formation process is critical in terms of sustaining the stability and calm in Iraq. And our hope is that Mr. Maliki will not stir those waters." While some progress has been made in the north, Reuters reports, Islamic State Killed 500 Yazidis, Buried Some Victims Alive: "Islamic State militants have killed at least 500 members of Iraq's Yazidi minority, burying some alive and taking hundreds of women as slaves, an Iraqi government minister told Reuters on Sunday." Human rights minister Mohammed Shia al-Sudani accused the militant group of celebrating "a vicious atrocity" with cheers and weapons waved in the air. Sudani via phone interview said: "We have striking evidence obtained from Yazidis fleeing Sinjar and some who escaped death, and also crime scene images that show indisputably that the gangs of the Islamic State have executed at least 500 Yazidis after seizing Sinjar. Some of the victims, including women and children were buried alive in scattered mass graves in and around Sinjar." During a visit by French Foreign Minister Laurent Fabius, Kurdish regional president Masoud Barzani said: "We are not fighting a terrorist organization, we are fighting a terrorist state." Barzani has asked his allied to send weapons to help fight the insurgency. In comments likely to put pressure on Washington to step up its response, Iraqi rights minster Sudani said: "The terrorist Islamic State has also taken at least 300 Yazidi women as slaves and locked some of them inside a police station in Sinjar and transferred others to the town of Tal Afar. We are afraid they will take them outside the country. In some of the images we have obtained there are lines of dead Yazidis who have been shot in the head while the Islamic State fighters cheer and wave their weapons over the corpses. This is a vicious atrocity." At the Vatican, Pope Francis held a silent prayers during his weekly address on Sunday for the victims of the Iraqi conflict including the Christan minority saying: "Thousands of people, among them many Christians, banished brutally from their houses, children dying of hunger and thirst as they flee, women kidnapped, people massacred, violence of all kinds. All of this deeply offends God and deeply offends humanity." Both France and the U.S. criticize Prime Minister Nouri al-Maliki's Shi'ite led government for failing to share power with Iraq's Sunni minority who dominated before the U.S. led invasion. Foreign Minister Fabius said: "Iraq is in need of a broad unity government, and all Iraqis should feel that they are represented in this government. All Iraqis should feel they are represented to take part in this battle against terrorism."
Leaving the Middle East for another conflict to the north, on Sunday, fighting raged on in Donetsk as government forces closed in on the rebel stronghold Ukraine and pro-Russian insurgents backed away from an unconditional ceasefire offer announced the day before, Yuras Karmanau reports, Ukraine Demands Rebels In Donetsk Surrender. With western backing and a string of military success, Kiev has taken a hard line stance against rebel forces and won't relent until the rebels surrender. In a statement Saturday, newly elected rebel leader Aleksandr Zakharchenko called an apparent ceasefire without stating any preconditions, however Sunday, rebel spokeswoman Elena Nikiting told the Associated Press that talks on the conflict could begin if the Ukrainian army withdrew from the region which Kiev won't do. Ukraine's National Security and Defense Council spokesman Andriy Lysenko said the only way the rebels in Donetsk will be saved will be to lay down their arms and give up and has not seen any real willingness to cooperate: "If white flags come up and they lay down their arms, nobody is going to shoot at them. (But) we have not seen any practical steps yet, just a statement." Lysenko added that the Ukrainian military's recent success has caused "panic and chaos in the ranks of the rebels" and Kiev has information that the rebels are "deserting their posts en masse." More than 1,300 people have died in the conflict since April, according to U.N. estimates. On Sunday, German Foreign Minister Frank Walter Steinmer expressed concern over the humanitarian situation for civilians in Donetsk and Luhansk where conditions are getting worse. He said Germany is working with ICRC and U.N. agencies to ensure that existing aid is coordinated and gets delivered where it is needed. He said it was "good that there seems to be basic agreement about the delivery of humanitarian goods between Ukraine and Russia," but said that Russian aid "must only be delivered with the express agreement of the Ukrainian government" and under the supervision of international organizations.